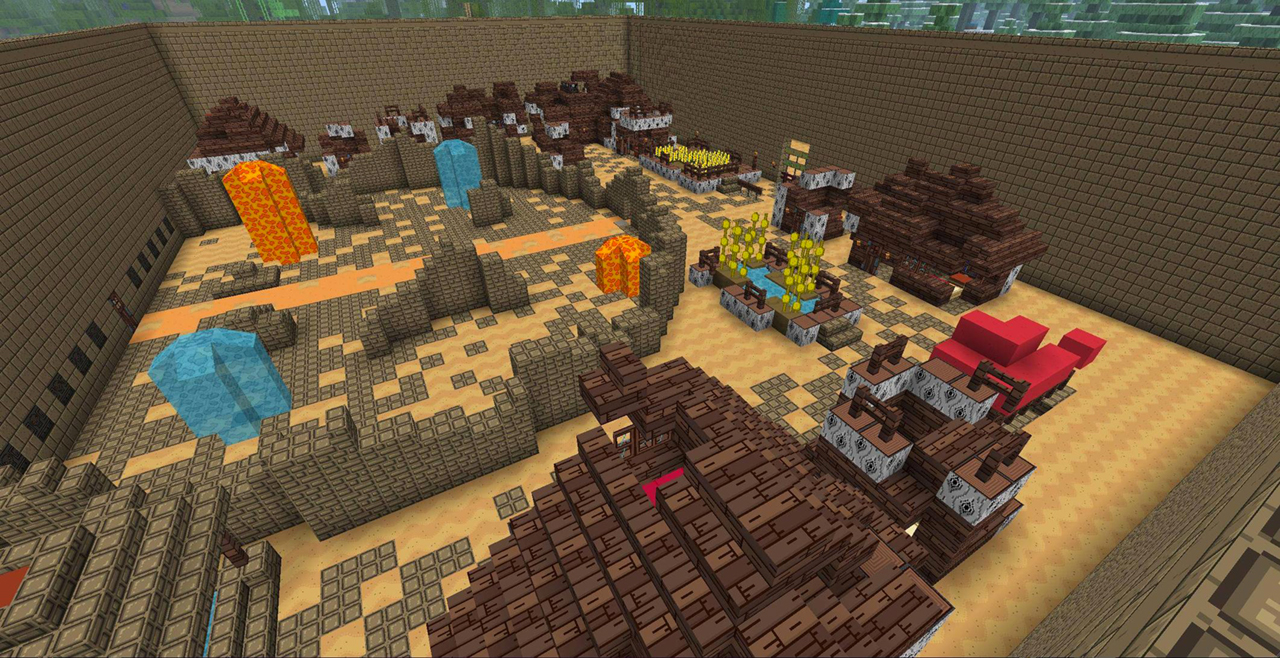 Want to start creating and developing your own Minecraft Maps? Here are all the details you need to know. It's not that hard, so jump right in!
In Minecraft, maps are typically used in order to visualize specific areas of an explored terrain. For example, you will start with a small map and then eventually boost the map size to fit the terrain that you will be exploring.
If you are actually quite new to the world of Minecraft maps, then you may be surprised by knowing various map groups that exist. In fact, Minecraft has really evolved a lot and introduced a plethora of maps ( over the years ). They have integrated many new features, custom source packs, and command blocks that have helped the players to create advanced maps. In this way, this content reveals a brief description of various types of Minecraft map groups that are presently available.
Popular Minecraft Map Types
There are lots of different kinds of Minecraft maps that you can create. Here are some of the most popular types to spur your imagination. You can also look for inspiration on this list of the best Minecraft maps.
Adventure Maps: These types of maps are mainly focused on narrating a story. Furthermore, it lets you play the part of the principal character and revolve around the world of adventure. Therefore, these story-based adventure maps will help the players follow a narrative story and resolve interesting puzzles in order to accomplish specific goals.

A good example of an adventure map with a Halloween theme and many puzzles to solve is Pumpkin Manor. Pumpkin Manor has a hidden treasure and your goal is to find it. You must navigate your way through the rooms and the various puzzles left by the mysterious Pumpkinman.

Survival Maps: Different types of survival maps are available in this game. Primarily, they are focused purely on survival, such as the players land into the world of a deserted island with limited resources and they must try to survive so long as possible ( just by using their skills to stay alive).
Puzzle Maps: These maps are aimed to test and enhance the player's problem-solving skills. These maps generally require you to successfully complete a particular task and then proceed to the next puzzle. Examples of puzzle maps can be crafting an item with minimal resources or searching a hidden button.
Parkour Maps: These maps are all about completing the finish line as quickly as possible. These maps include loads of challenging jumping puzzles that may test the player's patience and skill.
Horror Maps: If you want to enjoy a spooky, thrilling, and intense Minecraft gaming encounter, then you can try out these horror maps. Most of these maps have numerous jump scares, starting from custom source packs to peculiar sound effects.
CTM Maps: In CTM maps or Complete the Monument maps, players are placed in some demanding areas that are stacked with hostile mobs. Consequently, as a player, you should aim to survive or find specific items which may be utilized to create a barrier.
Maze Maps: The goal of maze map in Minecraft is definitely pretty simple — reach the end. Players can expect various dead-ends, unpleasant surprises, and loopholes as they make their way through the maze maps.
 Dropper Maps: In dropper maps, players are allowed to fall down a level in an attempt to reach the bottom (while avoiding blocks).
What Are the Greatest Tools of Building Minecraft Maps?
With this list, you have exposed different types of Minecraft maps. Needless to mention, creating maps in Minecraft gaming is absolutely fun and engaging. However, it takes a vital amount of time if you are creating some complex Minecraft maps (like puzzle maps or parkour maps). To ease your load, Minecraft community offers introduced a bunch of excellent tools that can certainly simplify the process of map creation.
For your reference, here's the list of five best tools for creating Minecraft maps.
1 . MC Edit: It's the most popular Minecraft map creation tool that comes with an abundance of features. It allows you to create complex maps in the shortest time span.
2 . World Painter: A simple tool that's aimed to help you paint Minecraft terrains as related to standard MS Paint system.
3. World Maker: This unique tool can generate radically different worlds than those you are quite used to seeing.
4. Other helpful Minecraft creation tools include MC Dungeon and Block Topograph, etc., are always available and out there to try.